The Mitsubishi Lancer Evolution is a highly versatile compact sports-sedan that can tackle just about any type of road or track you throw at it. With its rally-inspired performance and design, it's potential is quite limitless. There are numerous aftermarket performance parts made for the EVO, and no matter how mild or wild you go with the build, keeping it COOL is vital.
With the R&D support of Sheepey Built, CSF is proud to introduce The Ultimate Evo full sized slim-radiator. This unit comes complete with a fully sealed aluminum fan shroud and 12-inch SPAL fan on the driver's side for maximum cooling performance. The new full-size Evo radiator has all the bells and whistles you can ever ask for in a radiator. This includes CSF's exclusive B-Tube technology that increases the heat transfer approximately 15% over regular tubes and multi-louvered fins to maximize airflow through the radiator core. The unit is designed to be a true "drop-in-fit" for all turbo setups, including large forward facing turbo set-ups. It also comes with a 1.4bar high pressure cap, -16 and slip on fittings along with all necessary hardware, topped off with a 1-hour mirror polish to make it pop!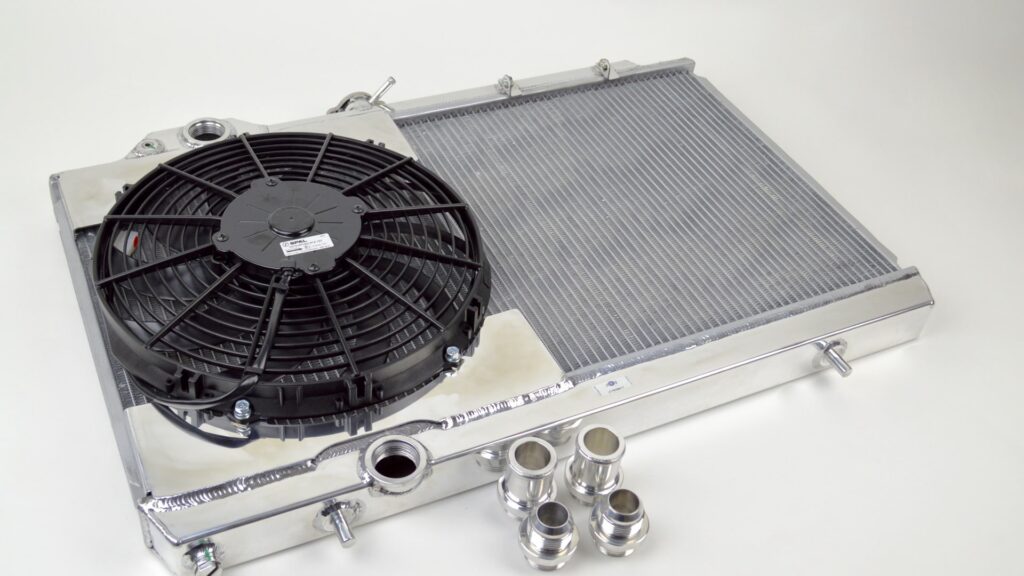 Additional Specs
1/8 NPT Port
Angled Adjustable Breather + Overflow Pipe Brackets for the Cleanest Look
Comes with Both Slip-On Normal Style + Included AN-4 Connection
1-Row 31mm CSF B-Tube Core w/ 6.5mm Fin Height
The Total Thickness of the Widest Part of the Radiator (Header Plate) – 50mm (1.96 Inches)
All-Aluminum Race Style Drain Plug on the Bottom of Radiator Towards the Driver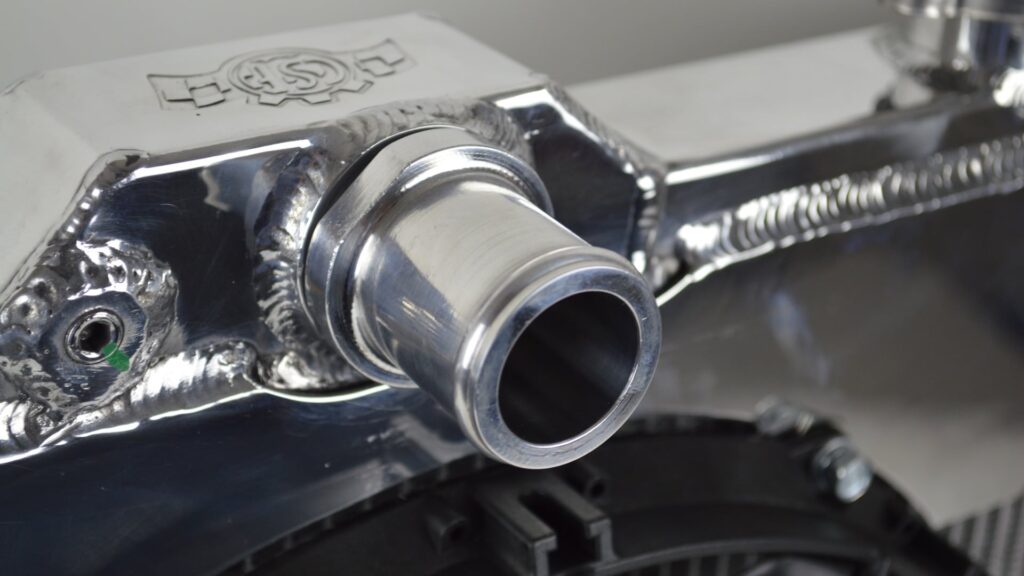 Whether you track, drag, or show your Evo, upgrading the radiator to The Ultimate Evo full-sized slim radiator will definitely be a worthwhile investment. Keeping your temps in optimal operating conditions you will not only maintain peak performance, but also maintain the life of your engine.
CSF's new high-performance all-aluminum Evo radiator is now available worldwide from CSF's global network of authorized distributors and dealers. Also can be purchased directly from Sheepey Built at the link below!
LAncer evolution full size slim high-performance all-aluminum radiator w/ adjustable -16 an or slip-on fittings w/ 12″ spal fan & shroud by csf
CSF #7075
MSRP: $589 USD
Fits: 1996-2007 Mitsubishi Lancer Evolution (4/5/6/7/8/9)
If you're looking for a ½ size Evo 7,8,9 radiator check out the Ultimate ½ radiator on our Honda page which has direct-fitment for Evo 7/8/9 set-ups!